Pregnancy
Congratulations on your pregnancy.
The maternity nurses at Ack Zorgmaat Kraamzorg are specialized in turning your maternity period into a delightful start of the new phase of your life. How? With their knowledge and experience and with their sense and care.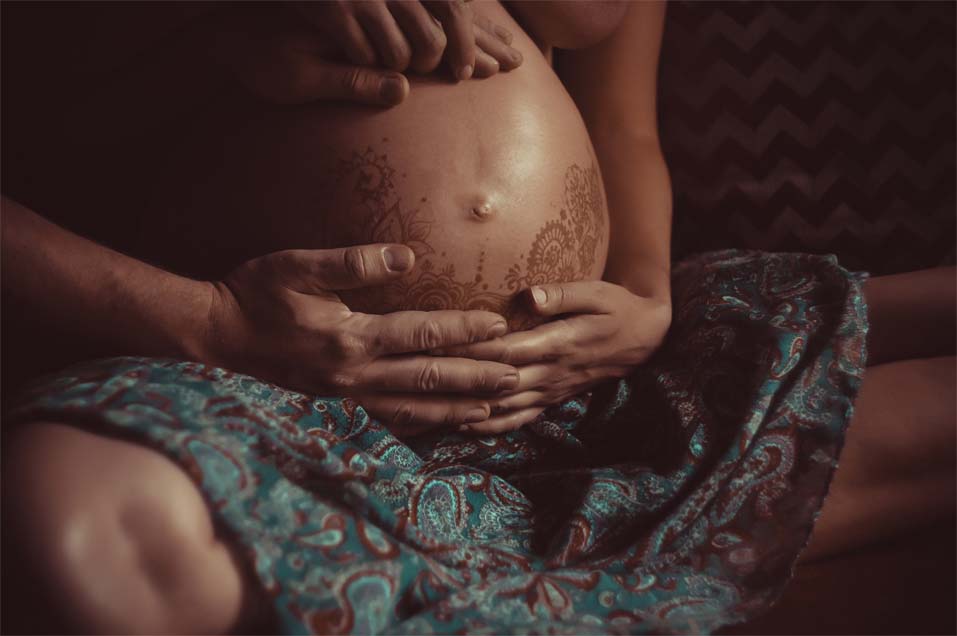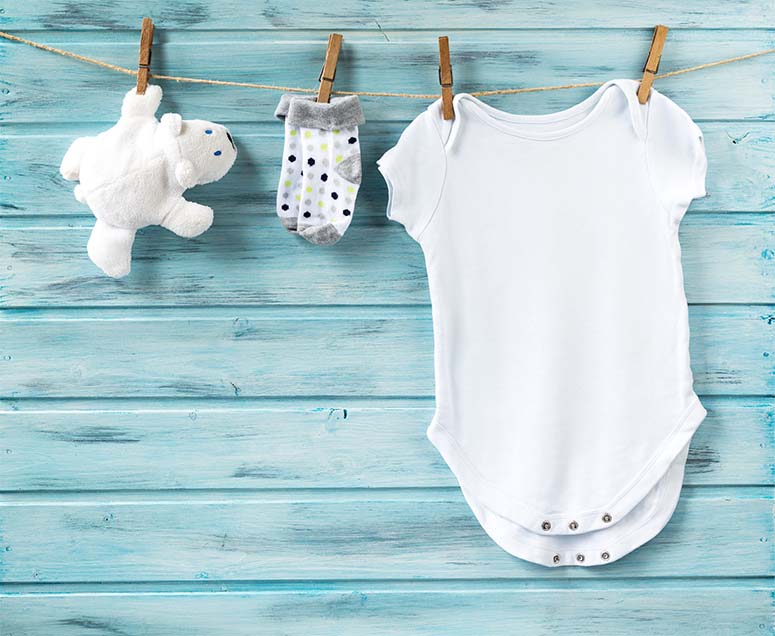 Why choose Ack Zorgmaat Kraamzorg
1. We are HKZ-ISO and Baby Friendly certified
2. All our nurses are registered with KCKZ
3. We have our own lactation consultant team
4. Our nurses are trained in Dunstan Baby Language and Baby massage.
5. Guidance from maternity consultant with first baby or on your request.
Good to know
Have you already contacted your insurance company? When you have extra insurance you will receive a maternity package from your insurance company. If you don't get a maternity package you can buy the contents at the drugstore or pharmacy.
For the birth of your baby you don't need to buy an entire wardrobe, just the basic needs are sufficient.
Content of the maternity package:

• 1 small plastic mattress cover
• 10 small cellulose mattresses
• 3 packets with sanitary towels
• 2 or 3 packets with sterile gauzes
• 1 bottle of alcohol 70%
• 1 packet of cotton wool
• 1 disinfectant soap
• 2 clamps for the umbilical cord
• 1 nappy tape
• 2 disposable panties
• Digital thermometer for mother and baby
• 1 packet of disposable nappies or enough cloth nappies (about 25) for at least two days. New-borns can go through 10 to 12 nappies a day!
• 6 onesies, rompers
• 6 long sleeved t-shirts
• 3 new-born jumpsuits or new-born trousers2 pairs of baby socks
• 2 new-born hats
• 1 or 2 lightweight blankets or swaddles / wrap blankets
• 6 or 8 hydrophilic nappies (these are being used to dry your baby with after a bath)
• 4 flannel nappies
• 6 hydrophilic face cloth mitts
• 1 hooded towel
• 10 burp cloths / washcloths
• 1 cradle, crib, bassinet or other safe sleep space for baby
• 4 fitted sheets for crib, cradle, co sleeping bassinet or traditional bassinet
• 2 blankets, 1 heavier blanket (wool), 1 (cotton) (no duvet , fleece only with a TNO label)
• 1 hot water bottle with hot water bottle cover
• 1 changing pad with changing pad cover
• 1 baby bath with stand
• babies toiletries (hair brush, comb, baby manicure set, disposable wipes)
• baby skin products digital thermometer for rectal use
Maternity care
Each baby is unique, no childbirth is the same. That's why we offer flexible maternity care. During the intake interview, we will determine the assessed indication of the number of care hours. We work with the National Indication Protocol for Maternity Care. The number of hours that the maternity nurse is with you varies from a minimum of three to a maximum of eight consecutive hours. The maximum number of days you can receive maternity care is ten. The day of birth is counted as the first day.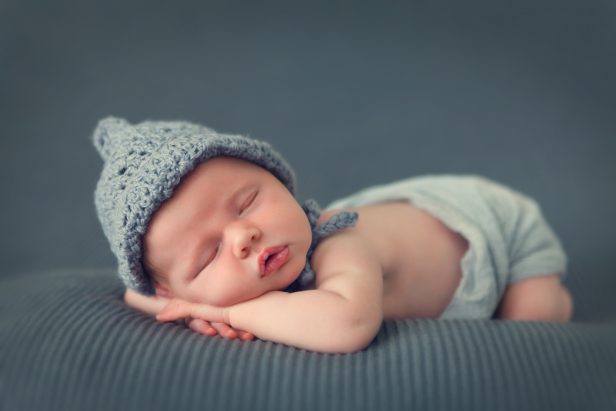 Our maternity care organisation can be of service to you when you deliver your baby at home or in hospital. From six to four weeks before the expected delivery date, we will contact you in order to make an appointment for the intake interview.
The personal details about the care and the agreements made between your family, the midwife and the maternity nurse are recorded in your personal care plan, in the growth guide. Everyday there is close consultation between you and the maternity nurse about the way care is performed. Your personal care plan helps our staff members to pay close attention to the wishes and needs of your family as well as possible.
you will usually get eight days of maternity care. But if your midwife and maternity nurse think it is irresponsible to end the maternity care after eight days, there can be an extension until the tenth day after you have given birth. If you stay with your baby in hospital for more than ten days, there is the possibility of postponed maternity care.
The number of hours of maternity care that is reimbursed by insurance companies varies. Check the conditions of your policy in time or contact our administration. Our staff can tell you all you need to know about these conditions.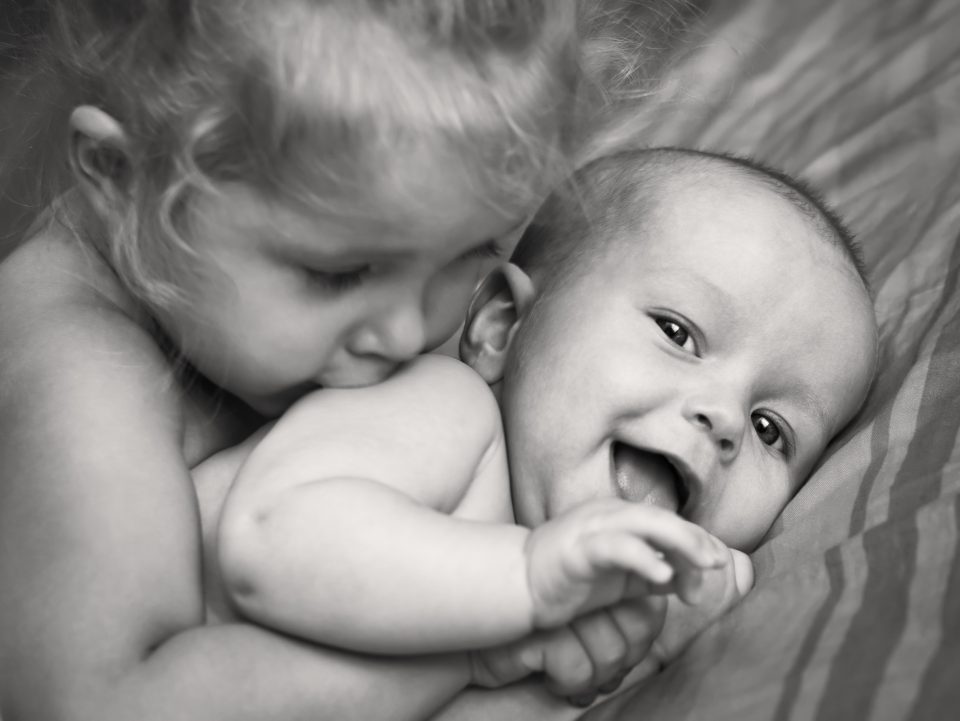 Maternity basics
8-10 days maternity care
Intake interview with maternity consultant
Personalised maternity care plan
Certified nurses
24/7 available
Giving birth at home, maternity care starts during childbirth. We have our own pole of maternity nurses to assist the midwife during your labour. She will make sure everything is ready for the midwife to allow your baby to be born safely. In case you need to go to hospital during home birth, the midwife will leave your home, and so will the maternity nurse. She will tidy up your home as well as possible for your return.
Breastfeeding
Are you pregnant and do you intend to breastfeed your baby? Good information obtained during pregnancy can increase your confidence in breastfeeding. Our lactation consultant IBCLC gives breastfeeding information.
Every first Thursday of the month, from 13.00 till 15.00.
Rates are € 10,00 / your partner(mother(in-law), sister) is free of charge.
The meetings are held at Hollandse Kade 21,  1391 JD Abcoude
Apply by email: borstvoeding@ackenzorgmaat.nl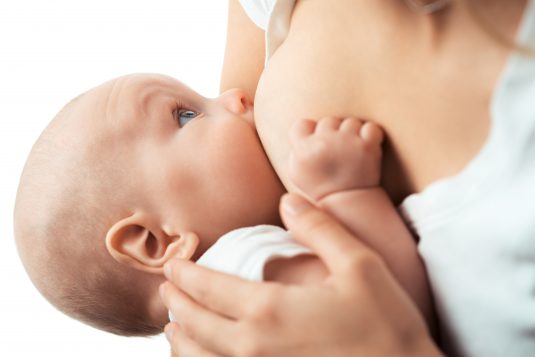 At Ack Zorgmaat we pay a lot of attention to breastfeeding. We have lactation consultants that may visit you during the maternity care period to support you and the maternity nurse. At the interview on admission during your pregnancy we will ask you whether you intend to breastfeed your baby or not and you will be given information on various breastfeeding organizations.
Ack Zorgmaat Kraamzorg is distributor of Ardo breastfeed tools, such as the Carum breast pump. The Service outlet Breastfeeding is not only available for clients of our agency, but non-registered clients and clients from other agencies can also use our service.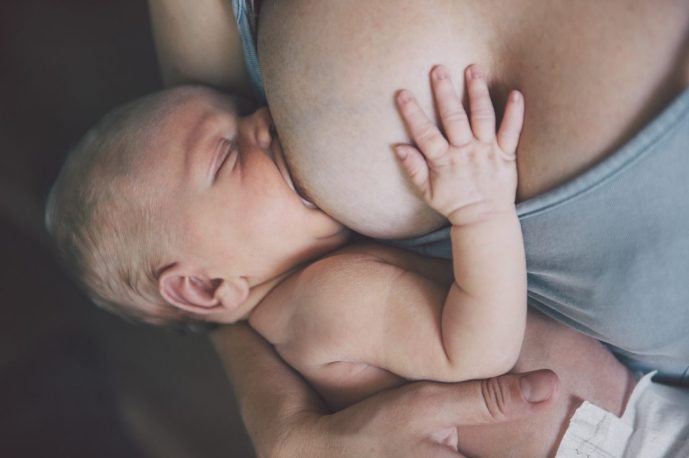 Organizations and mother groups
Borstvoedingorganisatie La Leche League
Samenwerkende Borstvoedingorganisaties
Stichting Babyvoeding
Baby Friendly Nederland
Exclusive for our clients
Lactation consultant
We have our own team of lactation consultants that is available during the maternity care to give extra support with breastfeeding.
Dunstan Baby Language
Ack Zorgmaat Kraamzorg is the first organisation to train all their nurses for the Dunstan Baby Language.
Baby massage
Baby massage is a wonderful relaxation for two because you share a special moment. All our nurses are trained in Baby massage.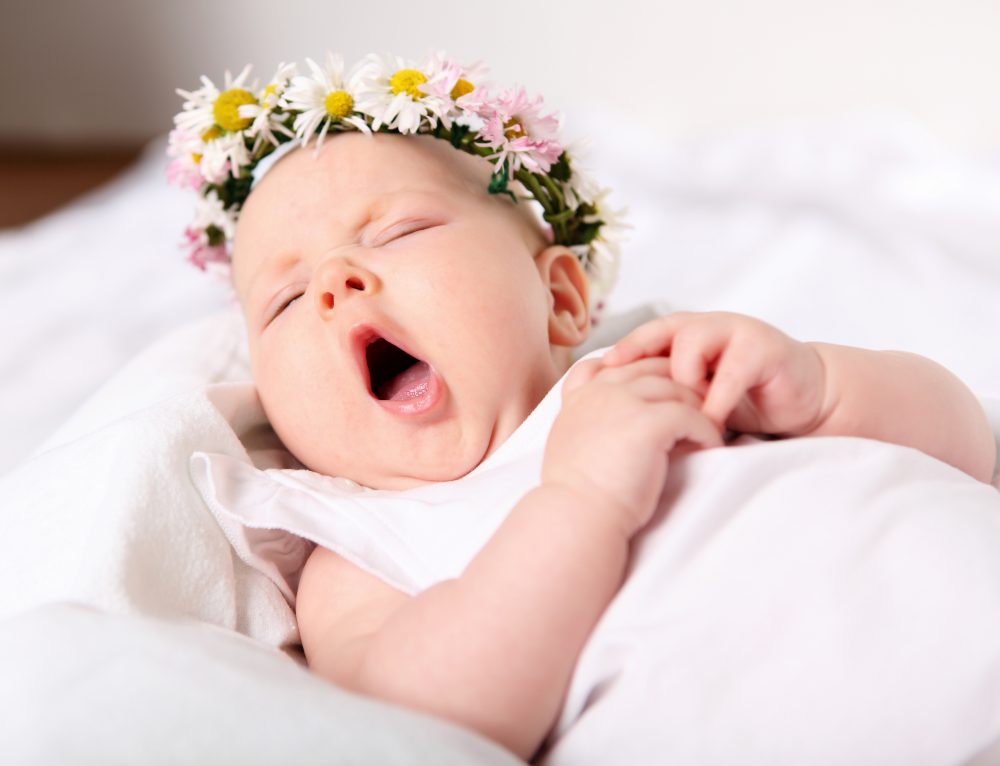 About Ack Zorgmaat Kraamzorg,
Professionals in maternity care
Ack Zorgmaat Kraamzorg is giving professional maternity care since 1986 in Amsterdam and surroundings.
At Ack Zorgmaat Kraamzorg there are about 40 employees who will each year take care of a 1000 family's.
All of our nurses have specialised education and are regularly trained.
65 entries.
Wij zijn heel blij geweest met anaïs en Brigitte. Wij zijn super geholpen met ons eerste kindje. Goede informatie en tips voor ons en ons kindje.
Het was een prettige week, de kraam zorg vrouw heeft me echt geholpen toen ik het moeilijk had. We hebben binnen die week veel gesproken, ik kon op bepaalde dingen geen beslissing nemen. Maar omdat ze zo open was en zo behulpzaam heeft het mij echt geholpen. Mijn man heeft ook veel van mevrouw geleerd, hij is er wijzer van geworden hoe hij onze dochter goed kan verzorgen. Ik ben tevreden hoe ze ter werk ging en het is een prachtige vrouw van binnen en buiten, die haar werk vol passie doet en met liefden. Als je dit leest dank je wel voor alles. Groetjes Abena en Jeff
dankjewel corinne voor de fijne kraamweek en hulp bij ons thuis. corinne is heel prettig om in huis te hebben! en bied goede zorg op een fijne manier! Ze helpt me in het huishouden en de baby! en is erg gezellig❤️ fijne zweer in huis! bedankt voor de goede zorgen 🙏🙏
Ik heb kraamzorg gehad van Aniqua, een hele lieve rustige kraamverzorgster. Heel netjes en behulpzaam. Ik ga haar heel erg missen! Mijn 2 Andere kindjes zijn ook heel dol op haar zij konden niet wachten om haar elke dag te zien.
Hello, We are parents for the first time and foreigners, without family around for the delivery and the kraamweek. Ingeborg was our kraamzorg for the first days, we agreed quickly to treat us as a grandma would do. We felt her as a family member. She directed us as an orchestra master sending my husband to buy all the essential things we considered as optional. It was 3 full hours per day filled by parenthood trainings and wondering. She repeated and reformulated a lot due to our tiredness. She's super patient. She transformed two naïve persons in responsible parents. Thank you. For the last days, we had Margot with us. Very professional, listening and friendly also. It was great to have two different kraamzorg as we reviewed everything with others eyes, advices, opinions. Thank you so much. If you are also expecting your first baby, my advice would be to do everything you can before birth ( and it can come way before the due date ), try to anticipate things like car control, insurance study to attach your baby, fill the freezer with fresh cooked plates. A list of cream to buy also : If you want to breastfeed, buy lanoline its natural and reduce the pain and wounds on teets. If you have some hemorroids : Curanol. Vitamine D and K oil for the baby. Vaseline for thermometer usage.
Bij aankomst thuis na spoed keizersnede was daar onze rots Ingeborg! Wat hebben wij veel geleerd van Ingeborg. Zoveel kennis, warmte en gezelligheid. We hadden ons geen betere kraamverzorgster kunnen bedenken. 10 met een griffel! Hartelijke groet, Casper Tamara en baby Ted.
Week geleden bevallen. En ik heb een hele fijne kraamweek gehad. Aniqua dankjewel voor je geduld, je eerlijke mening. Ik heb veel van je geleerd. Was leuk om je te leren kennen. Xx
I had the chance to have 4 different Kraamzorgs (Adinda-Lactation consultant, Ingeborg, Linda, Jenifer) over 10 days as a single foreigner mother with no family here. I was delighted by all of them. Their professionalism and wealth of experience is top notch! Ingeborg was the one I had from first days when I needed the most and she taught me everything. In fact, I keep using her methods and learnt different tips from the other kraamzorgs as well from how to change diapers, have a bath with newborn baby, how to breastfeed etc... What a great start in life as a mother! Thank you all for your care and support. Soizic
My husband, baby and I had such great help from Margot and Lara after coming home from the hospital. They are both extremely knowledgeable and have used my time with them to learn a lot from the many years of experience that they have. What a gift to leave a brand new mom & dad with! Thank you both and stay healthy and safe so that you can help as many families as possible.
Super tevreden over Lara! Wat een geweldige vrouw, heeft super geholpen in het huishouden maar ook alle uitleg over de baby. Echt super, ik raad haar iedereen aan. Ze zet ook de mannen aan het werk, gewoon hoe het hoort! Ze neemt alles in huis even over en weet echt van aanpakken. Ze maakt de lekkerste lasagna!
Aniqua, bedankt voor de fijne kraamweek en hulp bij ons thuis. Aniqua is heel prettig om in huis te hebben gedurende de kraamweek en bied goede zorg op een fijne en relaxte manier! Ze zorgt voor vertrouwen en zeer kundige hulp (speciaal mbt borstvoeding). Tevens is ze gezellig en heeft ook nog een heerlijke maaltijd voor ons gemaakt. Heel veel dank!
We are super happy with the care we received from our Kraamzorg, Aniqua. She is very helpful, always willing to support us with whatever we need, she provided us with a lot of information and great care for the baby, mom and also helping at home. I especially want to recognize her great support with breastfeeding!!
Ik ben vorige week bevallen van ons derde kind. Hiervoor was ik nog niet bekend met ACK Zorgmaat. Ik kreeg kraamzorg van een hele lieve kraamverzorgster, Elisa. Ik heb een thuisbevalling gehad waarbij ze dus bij was. Vanaf het eerste moment voelde ik me erg op mijn gemak bij haar. Ze voelt erg goed aan waar je behoefte aan hebt en denkt goed met je mee. Ze is 8 dagen bij ons geweest en het voelde echt alsof ze onderdeel was van de familie. Ik beveel haar daarom van harte aan!
We recently moved to the Netherlands and had our first baby. I registered late in the pregnancy but the service and communication I received were very good. Vanessa was so helpful teaching us how to care for him, giving me a break so I could rest, and making sure we had ready what was needed in the house. She also brought a student kraamzorg who was very sweet and helpful. This was such a good experience and we were sorry to see them leave on the last day but very well prepared to help our baby.
Van 4 t/m 10 augustus ontvingen wij kraamzorg van Miranda. Vanwege drukte kon zij 3 ipv 6 uur per dag bij ons thuis zijn, maar wij zijn desondanks helemaal niks tekort gekomen. Heel fijn hoe ze ons van alle informatie voorzag, persoonlijke aandacht had voor ons en onze zoon en daarnaast ook nog ruimte zag voor wat praktische dingen in huis. Ze luisterde ook goed naar ons en het was fijn dat ze een beetje nuchtere kijk op de zaken heeft. Echt een fijne steun voor in die eerste week waarin alles nieuw is!
Hele fijne kraamweek gehad met Elisa als kraamverzorgster. Wat we zo fijn vonden aan haar, was dat ze goed aanvoelde in hoeverre ik zelf de regie in handen wilde hebben. Daarnaast is ze zorgzaam en begripvol, en heeft ons veel waardevolle tips gegeven. Ze was ook pro-actief in het vragen waarmee ze nog kon helpen. Ze signaleerde ook goed wat ik nodig had, en ging bijvoorbeeld even spelen met mijn oudere dochter zodat ik rust had en mijn man boodschappen kon doen. Ik zou haar zeker aanbevelen!
Wij kwamen thuis met een te vroeg geboren baby. Alles was spannend, en ook een beetje eng. Gelukkig was Myriam er om ons te begeleiden: zij is lief, kundig, streng wanneer het nodig is (mama moet ook goed voor zichzelf zorgen!), en heeft ons ontzettend goed met alles geholpen. Zij stond altijd open voor vragen en kwam elke dag met een glimlach binnen. Wij hebben genoten en hebben uiteindelijk (mede door Myriam) toch van onze eerste week thuis genoten, ipv het alleen maar een beetje eng vinden. Mochten wij voor een tweede kindje gaan, weten wij zeker wie wij moeten benaderen... Dankjewel Myriam, ons dank is groot!
Wij hebben erg genoten van ons tijd met Annaiese en Linda! Ze waren beide super lief en behulpzaam. Ze hebben veel kennis en hebben mij een veilige gevoel gegeven. Ik zal ze missen! Bedankt beide voor jullie steun!
Wat zijn wij superlief en goed begeleid op onze eerste stappen van het ouderschap door Lara en Miranda! Onze dochter Elise is in april geboren en mede door de goede zorgen en hands-on adviezen voor ons alledrie hebben we niet alleen een fijne kraamtijd gehad, maar ook nog daarna daar de vruchten van kunnen plukken: leren herkennen van de verschillende huiltjes, methodes om te troosten, luiers verschonen met souplesse, hoofdjes en armpjes in de miniscule babypakjes krijgen zonder tranen, de meest comfortabele borstvoedingpositie helpen vinden en nog veel meer! Met als resultaat nu 2 zelfverzekerde ouders en een hele relaxte vrolijke dochter!
Ik ben bevallen op 11 mei 2021, In 2017 ontving ik voor het eerst kraamzorg van Ack, ontzettend fijne ervaring en kraamverzorgster, in 2020 bevallen en voor een 2e maal om de zelfde kraamverzorgster gevraagd nu op 11 mei dit jaar bevallen van een jongen weer en heb voor een 3e x mogen genieten van de fijne tijd met onze vaste kraamverzorgster HAYDEE ROTGANS, je bent een topper dit bureau een aanrader, het contact erg fijn en de medewerksters erg vriendelijk de zorg TOP!!!