Pregnancy
Congratulations on your pregnancy.
The maternity nurses at Ack Zorgmaat Kraamzorg are specialized in turning your maternity period into a delightful start of the new phase of your life. How? With their knowledge and experience and with their sense and care.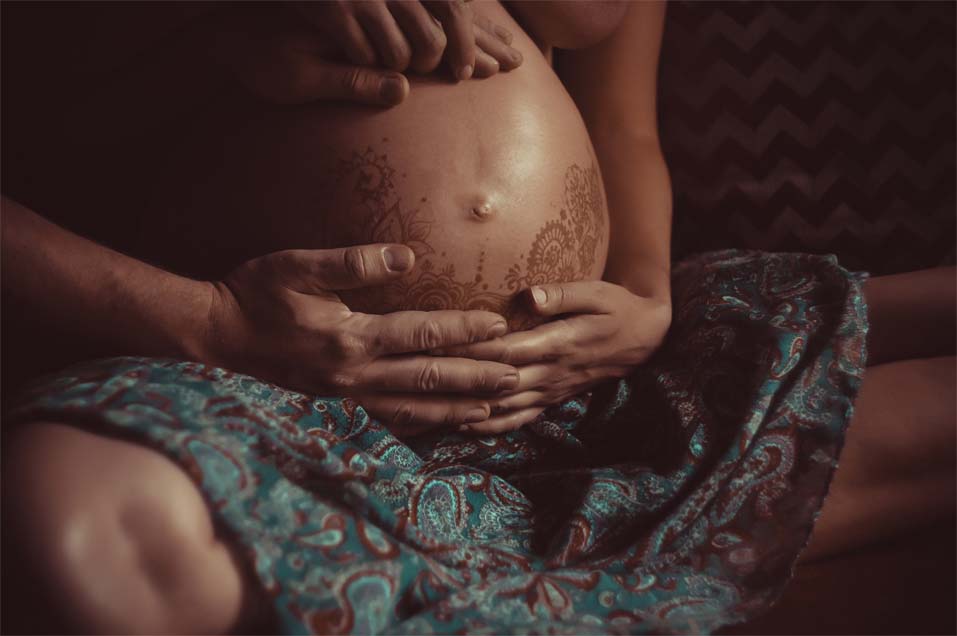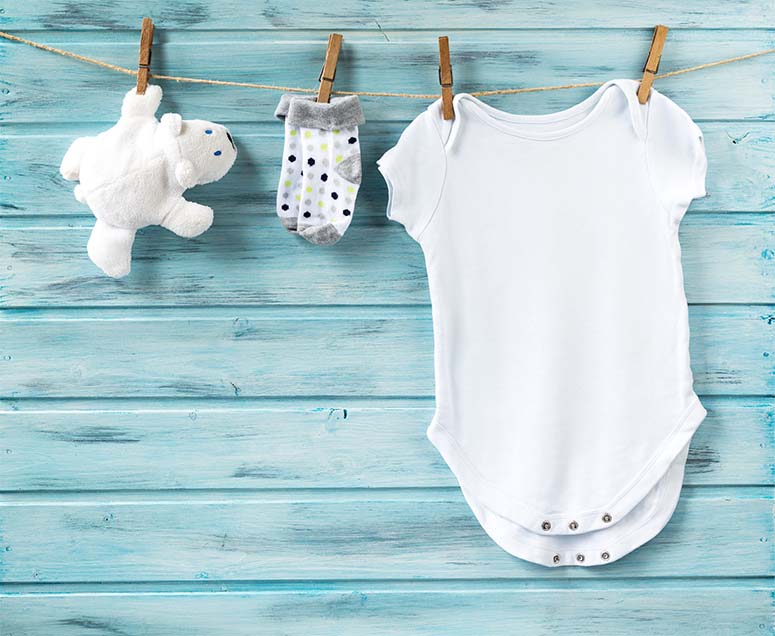 Why choose Ack Zorgmaat Kraamzorg
1. We are HKZ-ISO and Baby Friendly certified
2. All our nurses are registered with KCKZ
3. We have our own lactation consultant team
4. Our nurses are trained in Dunstan Baby Language and Baby massage.
5. Guidance from maternity consultant with first baby or on your request.
Good to know
Have you already contacted your insurance company? When you have extra insurance you will receive a maternity package from your insurance company. If you don't get a maternity package you can buy the contents at the drugstore or pharmacy.
For the birth of your baby you don't need to buy an entire wardrobe, just the basic needs are sufficient.
Content of the maternity package:

• 1 small plastic mattress cover
• 10 small cellulose mattresses
• 3 packets with sanitary towels
• 2 or 3 packets with sterile gauzes
• 1 bottle of alcohol 70%
• 1 packet of cotton wool
• 1 disinfectant soap
• 2 clamps for the umbilical cord
• 1 nappy tape
• 2 disposable panties
• Digital thermometer for mother and baby
• 1 packet of disposable nappies or enough cloth nappies (about 25) for at least two days. New-borns can go through 10 to 12 nappies a day!
• 6 onesies, rompers
• 6 long sleeved t-shirts
• 3 new-born jumpsuits or new-born trousers2 pairs of baby socks
• 2 new-born hats
• 1 or 2 lightweight blankets or swaddles / wrap blankets
• 6 or 8 hydrophilic nappies (these are being used to dry your baby with after a bath)
• 4 flannel nappies
• 6 hydrophilic face cloth mitts
• 1 hooded towel
• 10 burp cloths / washcloths
• 1 cradle, crib, bassinet or other safe sleep space for baby
• 4 fitted sheets for crib, cradle, co sleeping bassinet or traditional bassinet
• 2 blankets, 1 heavier blanket (wool), 1 (cotton) (no duvet , fleece only with a TNO label)
• 1 hot water bottle with hot water bottle cover
• 1 changing pad with changing pad cover
• 1 baby bath with stand
• babies toiletries (hair brush, comb, baby manicure set, disposable wipes)
• baby skin products digital thermometer for rectal use
Maternity care
Each baby is unique, no childbirth is the same. That's why we offer flexible maternity care. During the intake interview, we will determine the assessed indication of the number of care hours. We work with the National Indication Protocol for Maternity Care. The number of hours that the maternity nurse is with you varies from a minimum of three to a maximum of eight consecutive hours. The maximum number of days you can receive maternity care is ten. The day of birth is counted as the first day.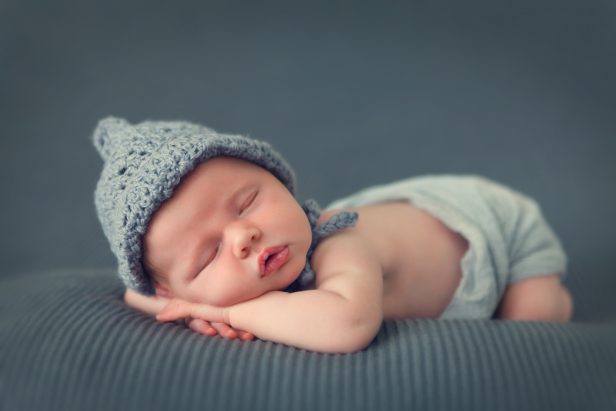 Our maternity care organisation can be of service to you when you deliver your baby at home or in hospital. From six to four weeks before the expected delivery date, we will contact you in order to make an appointment for the intake interview.
The personal details about the care and the agreements made between your family, the midwife and the maternity nurse are recorded in your personal care plan, in the growth guide. Everyday there is close consultation between you and the maternity nurse about the way care is performed. Your personal care plan helps our staff members to pay close attention to the wishes and needs of your family as well as possible.
you will usually get eight days of maternity care. But if your midwife and maternity nurse think it is irresponsible to end the maternity care after eight days, there can be an extension until the tenth day after you have given birth. If you stay with your baby in hospital for more than ten days, there is the possibility of postponed maternity care.
The number of hours of maternity care that is reimbursed by insurance companies varies. Check the conditions of your policy in time or contact our administration. Our staff can tell you all you need to know about these conditions.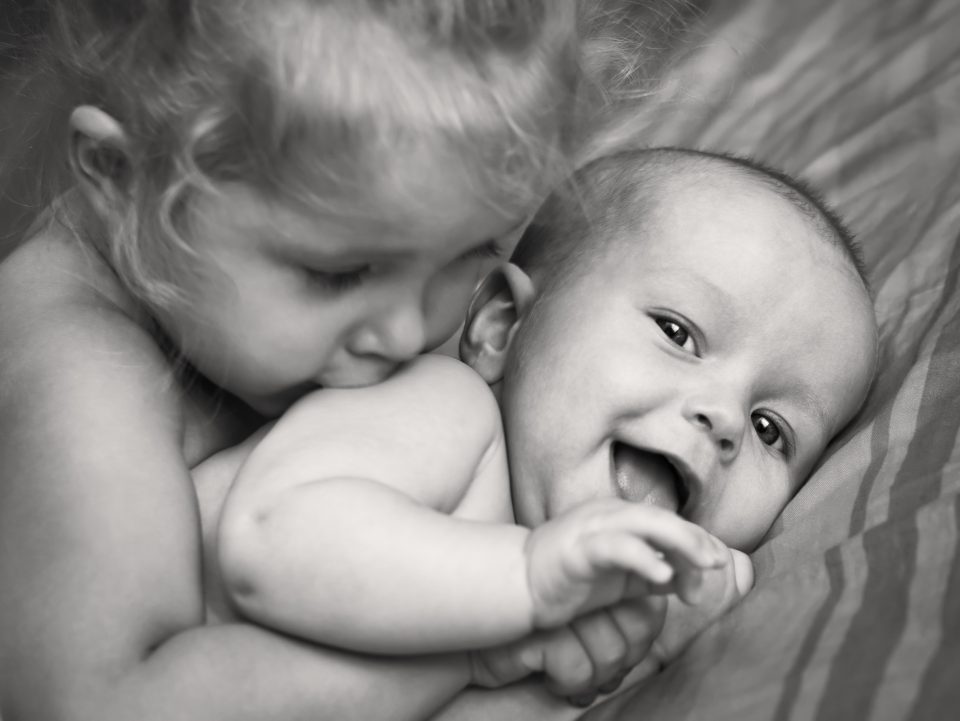 Maternity basics
8-10 days maternity care
Intake interview with maternity consultant
Personalised maternity care plan
Certified nurses
24/7 available
Giving birth at home, maternity care starts during childbirth. We have our own pole of maternity nurses to assist the midwife during your labour. She will make sure everything is ready for the midwife to allow your baby to be born safely. In case you need to go to hospital during home birth, the midwife will leave your home, and so will the maternity nurse. She will tidy up your home as well as possible for your return.
Breastfeeding
Are you pregnant and do you intend to breastfeed your baby? Good information obtained during pregnancy can increase your confidence in breastfeeding. Our lactation consultant IBCLC gives breastfeeding information.
Every first Thursday of the month, from 13.00 till 15.00.
Rates are € 10,00 / your partner(mother(in-law), sister) is free of charge.
The meetings are held at Hollandse Kade 21,  1391 JD Abcoude
Apply by email: borstvoeding@ackenzorgmaat.nl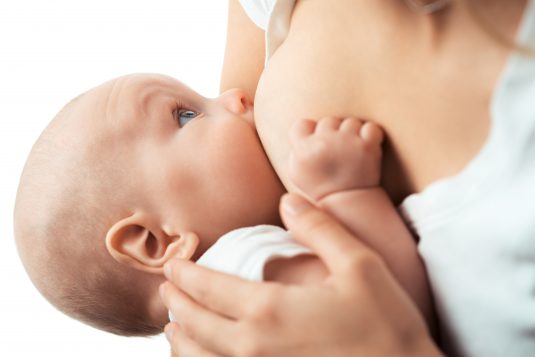 At Ack Zorgmaat we pay a lot of attention to breastfeeding. We have lactation consultants that may visit you during the maternity care period to support you and the maternity nurse. At the interview on admission during your pregnancy we will ask you whether you intend to breastfeed your baby or not and you will be given information on various breastfeeding organizations.
Ack Zorgmaat Kraamzorg is distributor of Ardo breastfeed tools, such as the Carum breast pump. The Service outlet Breastfeeding is not only available for clients of our agency, but non-registered clients and clients from other agencies can also use our service.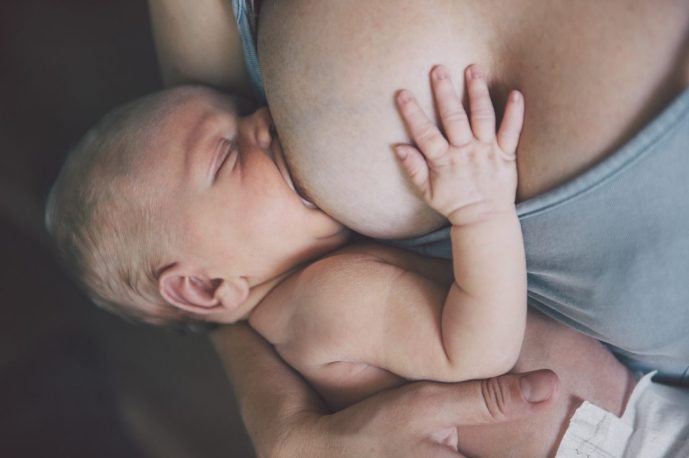 Organizations and mother groups
Borstvoedingorganisatie La Leche League
Samenwerkende Borstvoedingorganisaties
Stichting Babyvoeding
Baby Friendly Nederland
Exclusive for our clients
Lactation consultant
We have our own team of lactation consultants that is available during the maternity care to give extra support with breastfeeding.
Dunstan Baby Language
Ack Zorgmaat Kraamzorg is the first organisation to train all their nurses for the Dunstan Baby Language.
Baby massage
Baby massage is a wonderful relaxation for two because you share a special moment. All our nurses are trained in Baby massage.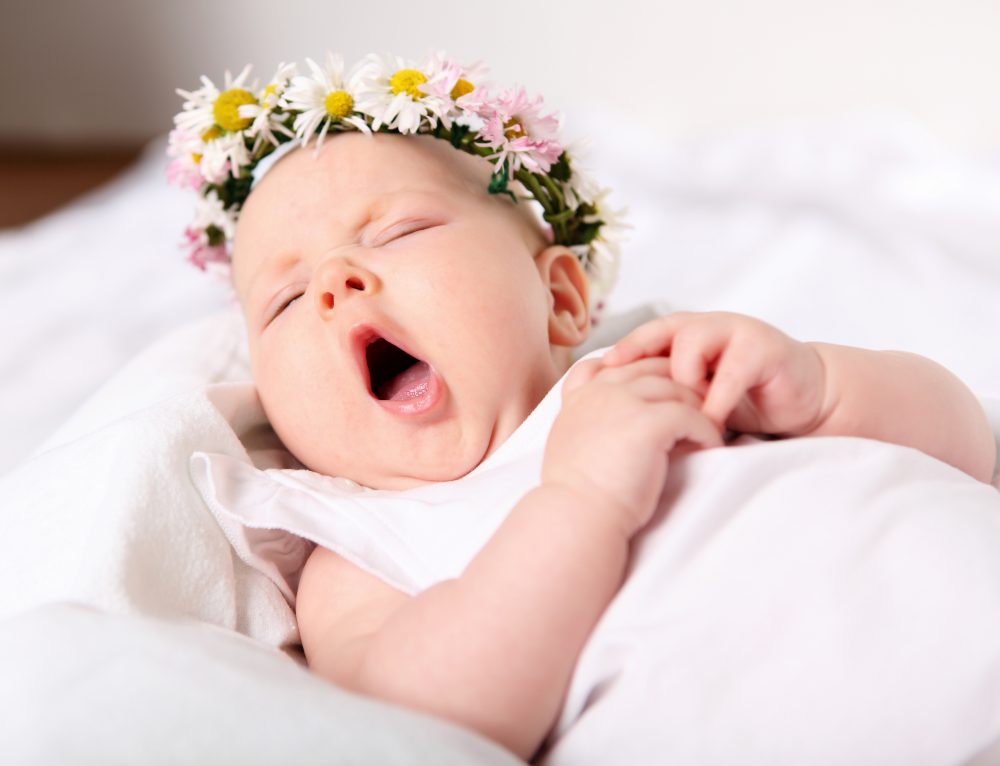 About Ack Zorgmaat Kraamzorg,
Professionals in maternity care
Ack Zorgmaat Kraamzorg is giving professional maternity care since 1986 in Amsterdam and surroundings.
At Ack Zorgmaat Kraamzorg there are about 40 employees who will each year take care of a 1000 family's.
All of our nurses have specialised education and are regularly trained.
65 entries.
We have Maritska for maternity care She was wonderful She took care of my baby and me as a mother and beside that she have taught us lots of thing. Because of Corona situation , we were really alone , but Maritska was like an angel who give us confidence and learn lots of things. The Best experience Thanks a lot
Wij hebben hele goeie zorg gekregen van Simone erg vriendelijk, professioneel, behulpzaam en zeer ervaren heel veel dank voor de fijne kraam periode
Our daughter Anastasia was born on 25th May. We are so grateful for all the great help provided by Vanessa throughout this process and all the care given in the past days. She was there for us with a lot of good advices, supported us morally but also helped very much with the little one. We feel we have learned a lot during these days thanks to her and that we are on the right track after having her help. Surely we already miss her positive energy and calmness. We recommend Vanessa to all the new parents and once again many many thanks!! Ioana & Patrick Van Kempen
9 maart is mijn dochter geboren Rajae was bij mij thuisbevalling erbij ze was zo liefdevol en zorgzaam. Lara was er een keer en de rest van de dagen was Mirjam er die ook zo zorgzaam en liefdevol naar mij en naar mijn andere kinderen toe. ik heb een hele fijne kraamperiode gehad met onmisbare kraamverzorgsters die heel professioneel hun werk uitvoeren petje af. super bedankt voor een fijne kraamperiode. groetjes IMANE
Ik ben zeer tevreden over de ontvangen kraamhulp. Ingeborg voelde haarfijn aan wat ik (en het gezin) nodig had. Na dag 1 voelde ik me weer rustig. Ingeborg bracht na enkele tipa en adviezen weer structuur rust en regelmaat in huis. Ik ben zeer te spreken over haar deskundigheid en kennis die ze met humor en vriendelijkheid overbrengt. Verder ben ik tevreden met de extra hulp met de borstvoeding en de creatieve spelletjes met mijn andere kinderen. Al met al dankbaar dat Ingeborg mijn kraamweek gemakkelijker heeft gemaakt met haar humor, warmte en vriendelijkheid. Bedankt!
Zo dankbaar voor de kraamhulp van Simone. Haar 30 jaar ervaring en heldere uitleg gaf ons al het vertrouwen wat we nodig hadden om met ons kleine wondertje om te gaan. Ze sprak ook heel goed engels wat prettig was voor mijn om te volgen en leren. Al met al een hele prettige ervaring die we voor geen goud hadden willen missen! We are so blessed to have Simone as our Kraamzorg, she is absolutely fantastic, with her straight and forward thinking approach, she gave us a very good kick start to our new parenthood! We love how she is very selfless in thinking for us as we only had 3 days with us, but she came with plans to ensure that we have everything we need. Simone is also very approachable and welcomed any questions we had. We would highly recommend her to any new parents. She's a gem to have!
Hele goede zorg ontvangen van Anais Corinne. Enorm lieve en meedenkende vrouw die je helpt op meerdere gebieden en voor je klaarstaat. Bijvoorbeeld dat ik een kolf apparaat nodig had en dat zij alles ervoor deed dat ik er toch eentje kreeg die dag. Ik ben erg tevreden geweest met de zorg!
We had Maryam and Ingeborg for our Maternity nurses and both were great. Maryam provided calm and reassurance during the first days and Ingeborg was very experienced in all aspects of paternal care: changing, feeding, washing etc and sharing that in a thoughtful and kind manner. We were very happy with both of them.
Wij hebben voor ons tweede kindje weer een super mooie en gezellige kraamweek gehad met Kraamhulp Lara en Sonja. Onze eerste kindje was thuis bevallen en was de kraamzorg Lara ( ook wel tante Lara:-)) al bij de bevalling en ook de gehele week bij ons. Heel professioneel en fijn om haar om ons heen te hebben ook tijdens de bevalling en met de verloskundige samen. Bij ons tweede kindje hadden we geluk omdat onze vertrouwde 'tante' Lara weer de eerste dagen onze kraamhulp was. De andere dagen hadden we eigenlijk weer heel veel geluk met kraamhulp Sonja. Wat een lieve warme vrouw met super veel ervaring. Ik kan ack kraamzorg zeker aanbevelen, professionele zorg en geven echt vertrouwen voor een mooie kraamweek. Nogmaals dank! Groet Babette
Namens Elora willen Robin en ik, willen we de dames Simone, Ingeborg en Melissa ontzettend bedanken voor de goede zorg. Wat een mooie prettige ervaring. We hebben het echt getroffen. Van handige apps tot tips voor leuke ouder- baby activiteiten, naast alles wat van essentie is om te weten omtrent de zorg van onze kleine kersje. De dames hebben meer dan genoeg expertise om mee te denken en aan te voelen wat onze voorkeuren zijn. Ook nu tijdens de pandemie, waar zwangerschap, persoonlijke contact en zorg zoveel is veranderd, hebben deze dames alles op alles gezet om op veilige wijze en in overleg onze kraamtijd leerzaam, comfortabel en vooral leuk te maken. Ze hebben ons moed ingesproken en met deskundigheid ons ondersteund bij het beter begrijpen van de behoeftes van onze kleine wonder. Als mama hebben ze me gerustgesteld en mee gegeven hoe belangrijk het is dat ik ook de tijd neem om voor mezelf te zorgen. Aan papa, die van oplossingen houdt hebben ze duidelijk en onderbouwd uitleg gegeven over een plethora aan onderwerpen voor nu en later. Meer dan kraamzorg was het gezinszorg. Names ons alle drie aan alle drie dames, Ontzettend bedankt.
Wij willen Ingeborg en Linda hartelijk bedanken voor de fijne en hartelijke zorg. Wij kregen eerst kraamzorg van Ingeborg, waar wij heel veel van hebben geleerd. Wat een lieve en zorgzame kraamzuster! Helaas werd onze zoon Nouri na 1,5 dag thuis te zijn geweest opgenomen in het ziekenhuis ivm een te hoog bilirubine gehalte. Een aantal dagen later bleek ik zwangerschapsvergiftiging te hebben, waardoor ik ook opgenomen werd. Gelukkig kregen wij nog extra kraamzorg van Linda. Wij hebben van Linda ook heel veel geleerd. Linda was ook erg lief en heel gezellig. Wij kijken terug op een hele fijne kraamtijd, dankzij de goede zorgen van Ingeborg en Linda. Heel hartelijk dank daarvoor!! Lieve groetjes van Nouri en zijn ouders; Marina en Younes.
Wij hebben voor de tweede keer een super fijne kraamweek gehad, dit keer dankzij Margo! Margo kwam dezelfde middag na mijn bevalling nog even langs. Een fijne en gezellige sfeer en goede tips met heel veel liefde die wij voelde voor haar werk. Super bedankt!
Wat een fantastische week hebben wij gehad door Linda. Heel fijn persoon om in huis te hebben. Super veel kennis want ze had al meer dan 30 jaar ervaring. Het sneeuwde als een malle op dag 1 en toch is ze gewoon gekomen en heeft ze de sneeuw getrotseerd. We hebben 100 vragen gesteld, Linda ondersteunde echt met van allerlei huishoudelijke taken en let heel goed op wat je dagelijkse gewoontes zijn (thee of koffie, hoe je broodje te maken etc) om daar zoveel mogelijk bij aan te sluiten. Echt lief! Dus een 10 met een griffel!
Haydee was our maternal assistant and we could not have managed without her. She was with us since the home birth until the end of the maternal care and each day she tought us how to treat our beautifull baby boy, how to feed him, take care of him, organise his program and made all the daily care! We never meet such a devoted and involved person. Kind, patient and well trained, she made the first days with the baby the best in our lives! Thank you so much Haydee, we are really grateful to have had you as our maternity nurse!
Wauw, wat hebben wij - dankzij Miranda - een fantastische kraamweek gehad. We hadden ons oprecht geen lievere, gezelligere, meer begripvolle en bekwame kraamverzorgster kunnen wensen. Morgen zal ze voor het laatst bij ons zijn en ik zie er nu al tegenop om afscheid van haar te moeten nemen. Ook mijn vriend, Lukas, was zo blij met haar. We hadden van tevoren een aantal verhalen gehoord over het feit dat veel mannen zich buitengesloten voelen gedurende de kraamweek en we waren daar dan ook een beetje bang voor. Miranda heeft ons beiden echter een ontzettend fijn gevoel gegeven en en dankzij haar hebben wij nu echt het gevoel er klaar voor te zijn om dit mooie avontuur met zijn drieën aan te gaan. Lieve Miranda, 1000 maal dank voor alles. We gaan je missen! Veel liefs, Albertine, Lukas en Max.
After a rough start in the hospital we had a great experience with Ingeborg once we got home. She not only provided us with better confidence as new parents, but was also very empathetic with her approach and clearly had years of valuable experience and was very willing to share her knowledge. Thank you so much Ingeborg!
I had the chance to be taken care of by Ingeborg and Amanda. Both of them were absolutely perfect in the cares they brought to my baby girl Cherry and to myself. They were very kind and gentle natured. It was like having your grandma in the home They were professional and deeply human, attentive, and careful. Thank you very much to you both Ingeborg and Amanda
We hebben een hele fijne kraamweek gehad met Ingeborg. Ze heeft ons veel geleerd en de zelfvertrouwen gegeven waardoor het vanaf het begin erg goed ging. Voor dit en natuurlijk de gezelligheid zijn we haar erg dankbaar. Heel veel liefs, Danceney, Ramon & Shiloh
Wij hebben een prachtige kraam week achter de rug. Jhea-ley heeft genoten van alle goede zorgen en mama ook. Audrey heeft haar tijd genomen om alle tips door te nemen en alles uit te leggen. Audrey nogmaals bedankt voor de mooie kraam week. En voor alle tips! Liefs Jhea-ley en Steffany
Margo maakte onze kraamweek fantastisch. We cannot thank her enough voor alle support, tips en gezelligheid.