Pregnancy
Congratulations on your pregnancy.
The maternity nurses at Ack Zorgmaat Kraamzorg are specialized in turning your maternity period into a delightful start of the new phase of your life. How? With their knowledge and experience and with their sense and care.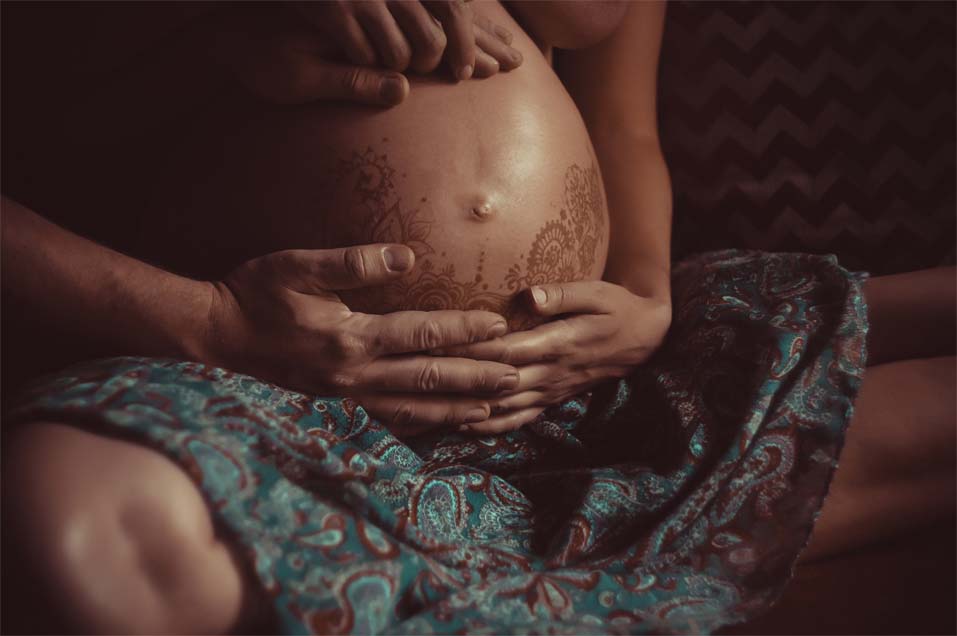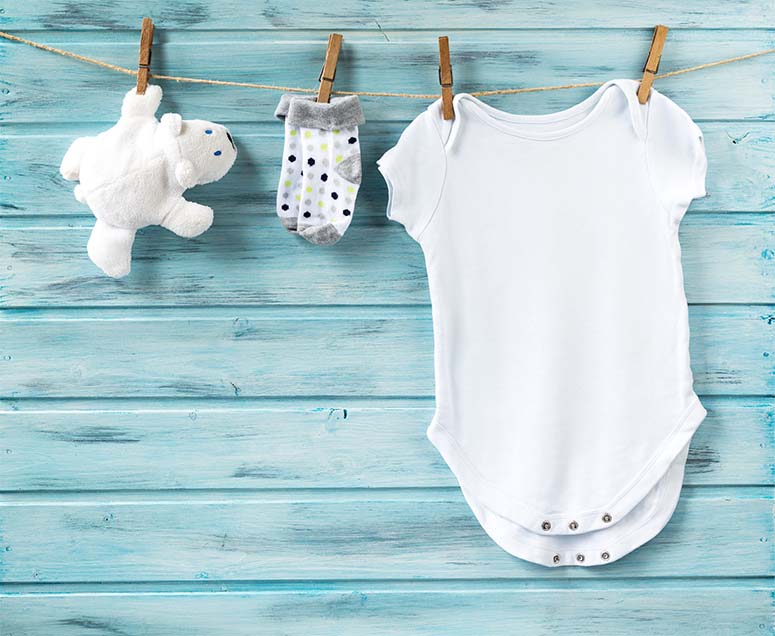 Why choose Ack Zorgmaat Kraamzorg
1. We are HKZ-ISO and Baby Friendly certified
2. All our nurses are registered with KCKZ
3. We have our own lactation consultant team
4. Our nurses are trained in Dunstan Baby Language and Baby massage.
5. Guidance from maternity consultant with first baby or on your request.
Good to know
Have you already contacted your insurance company? When you have extra insurance you will receive a maternity package from your insurance company. If you don't get a maternity package you can buy the contents at the drugstore or pharmacy.
For the birth of your baby you don't need to buy an entire wardrobe, just the basic needs are sufficient.
Content of the maternity package:

• 1 small plastic mattress cover
• 10 small cellulose mattresses
• 3 packets with sanitary towels
• 2 or 3 packets with sterile gauzes
• 1 bottle of alcohol 70%
• 1 packet of cotton wool
• 1 disinfectant soap
• 2 clamps for the umbilical cord
• 1 nappy tape
• 2 disposable panties
• Digital thermometer for mother and baby
• 1 packet of disposable nappies or enough cloth nappies (about 25) for at least two days. New-borns can go through 10 to 12 nappies a day!
• 6 onesies, rompers
• 6 long sleeved t-shirts
• 3 new-born jumpsuits or new-born trousers2 pairs of baby socks
• 2 new-born hats
• 1 or 2 lightweight blankets or swaddles / wrap blankets
• 6 or 8 hydrophilic nappies (these are being used to dry your baby with after a bath)
• 4 flannel nappies
• 6 hydrophilic face cloth mitts
• 1 hooded towel
• 10 burp cloths / washcloths
• 1 cradle, crib, bassinet or other safe sleep space for baby
• 4 fitted sheets for crib, cradle, co sleeping bassinet or traditional bassinet
• 2 blankets, 1 heavier blanket (wool), 1 (cotton) (no duvet , fleece only with a TNO label)
• 1 hot water bottle with hot water bottle cover
• 1 changing pad with changing pad cover
• 1 baby bath with stand
• babies toiletries (hair brush, comb, baby manicure set, disposable wipes)
• baby skin products digital thermometer for rectal use
Maternity care
Each baby is unique, no childbirth is the same. That's why we offer flexible maternity care. During the intake interview, we will determine the assessed indication of the number of care hours. We work with the National Indication Protocol for Maternity Care. The number of hours that the maternity nurse is with you varies from a minimum of three to a maximum of eight consecutive hours. The maximum number of days you can receive maternity care is ten. The day of birth is counted as the first day.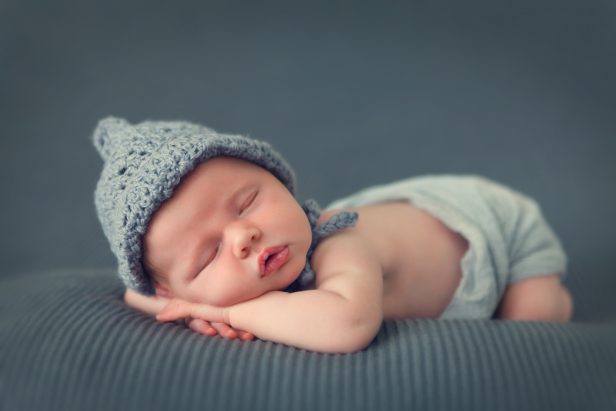 Our maternity care organisation can be of service to you when you deliver your baby at home or in hospital. From six to four weeks before the expected delivery date, we will contact you in order to make an appointment for the intake interview.
The personal details about the care and the agreements made between your family, the midwife and the maternity nurse are recorded in your personal care plan, in the growth guide. Everyday there is close consultation between you and the maternity nurse about the way care is performed. Your personal care plan helps our staff members to pay close attention to the wishes and needs of your family as well as possible.
you will usually get eight days of maternity care. But if your midwife and maternity nurse think it is irresponsible to end the maternity care after eight days, there can be an extension until the tenth day after you have given birth. If you stay with your baby in hospital for more than ten days, there is the possibility of postponed maternity care.
The number of hours of maternity care that is reimbursed by insurance companies varies. Check the conditions of your policy in time or contact our administration. Our staff can tell you all you need to know about these conditions.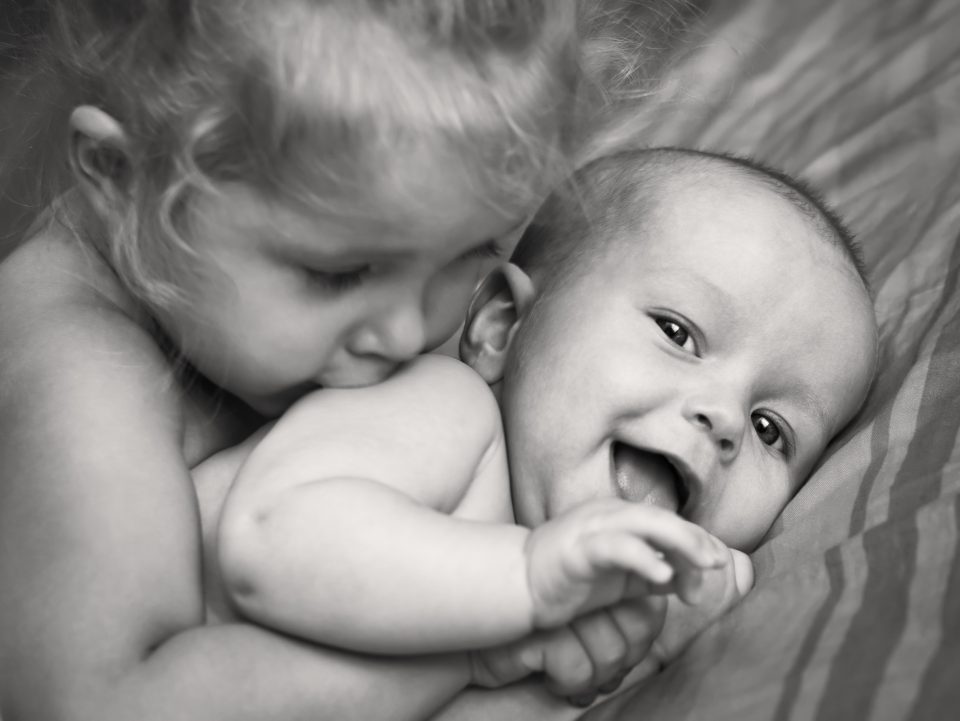 Maternity basics
8-10 days maternity care
Intake interview with maternity consultant
Personalised maternity care plan
Certified nurses
24/7 available
Giving birth at home, maternity care starts during childbirth. We have our own pole of maternity nurses to assist the midwife during your labour. She will make sure everything is ready for the midwife to allow your baby to be born safely. In case you need to go to hospital during home birth, the midwife will leave your home, and so will the maternity nurse. She will tidy up your home as well as possible for your return.
Breastfeeding
Are you pregnant and do you intend to breastfeed your baby? Good information obtained during pregnancy can increase your confidence in breastfeeding. Our lactation consultant IBCLC gives breastfeeding information.
Every first Thursday of the month, from 13.00 till 15.00.
Rates are € 10,00 / your partner(mother(in-law), sister) is free of charge.
The meetings are held at Hollandse Kade 21,  1391 JD Abcoude
Apply by email: borstvoeding@ackenzorgmaat.nl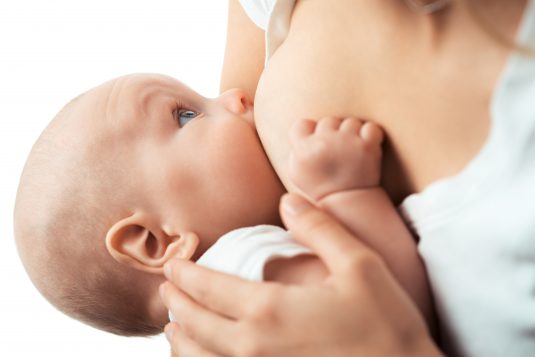 At Ack Zorgmaat we pay a lot of attention to breastfeeding. We have lactation consultants that may visit you during the maternity care period to support you and the maternity nurse. At the interview on admission during your pregnancy we will ask you whether you intend to breastfeed your baby or not and you will be given information on various breastfeeding organizations.
Ack Zorgmaat Kraamzorg is distributor of Ardo breastfeed tools, such as the Carum breast pump. The Service outlet Breastfeeding is not only available for clients of our agency, but non-registered clients and clients from other agencies can also use our service.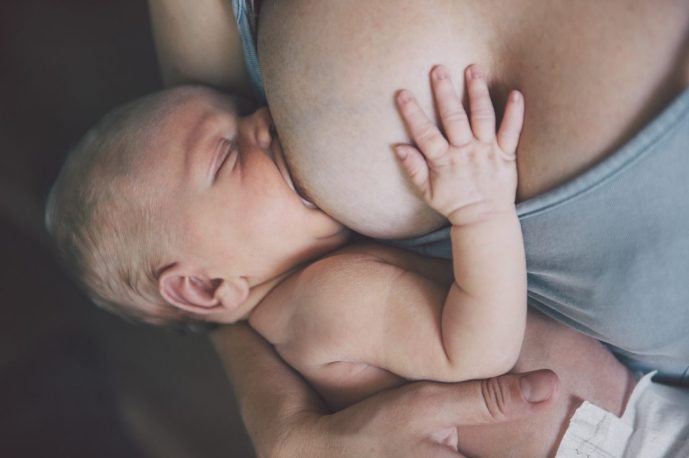 Organizations and mother groups
Borstvoedingorganisatie La Leche League
Samenwerkende Borstvoedingorganisaties
Stichting Babyvoeding
Baby Friendly Nederland
Exclusive for our clients
Lactation consultant
We have our own team of lactation consultants that is available during the maternity care to give extra support with breastfeeding.
Dunstan Baby Language
Ack Zorgmaat Kraamzorg is the first organisation to train all their nurses for the Dunstan Baby Language.
Baby massage
Baby massage is a wonderful relaxation for two because you share a special moment. All our nurses are trained in Baby massage.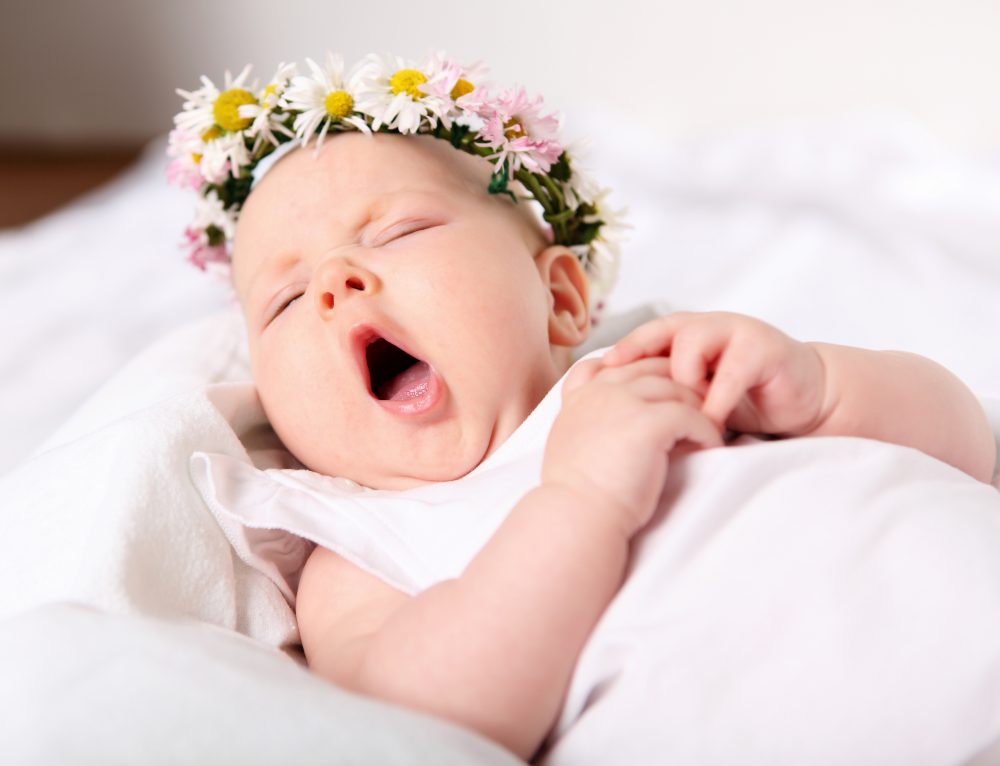 About Ack Zorgmaat Kraamzorg,
Professionals in maternity care
Ack Zorgmaat Kraamzorg is giving professional maternity care since 1986 in Amsterdam and surroundings.
At Ack Zorgmaat Kraamzorg there are about 40 employees who will each year take care of a 1000 family's.
All of our nurses have specialised education and are regularly trained.
65 entries.
Heel erg blij met de kraamzorg van Vanessa! Na een aantal vervelende dagen in het ziekenhuis heel gespannen thuisgekomen maar door Vanessa de beste kraamtijd gehad. Nu kunnen we vol zelfvertrouwen de komende tijd met ons gezin tegemoet. Jim, Sarah & Morris
Wij waren zeer tevreden over de kraamzorg dankzij Ingeborg! Dankzij deze positieve ervaringen zal ik de volgende keer niet meer twijfelen om wel of geen kraamzorg te nemen. Bedankt voor een super fijne kraamweek! Groetjes Naima mama van Saffiya
We zijn heel blij en dankbaar dat we in onze kraamperiode begeleiding kregen van Ingeborg, zij heeft ons als een zorgzame en waakzame oma omringd en ons van alle praktische tips voorzien (ook wbt borstvoeding) . Maar ze heeft vooral ons ook vele complimenten gegeven, waardoor we het vertrouwen kregen om het zelf helemaal te gaan doen..zorgen voor onze kleine! Dank daarvoor! X Thabi, Tom, Zé en Zinzi
I had the chance to be taken care by Ildem and Pien. Both of them were absolutely perfect in the cares they brought to my baby girl Rosalie and to myself. They were professional and deeply human, attentive and careful. It was our first birth in the Netherlands and thanks to them, it was a great new adventure. Thanks to you both Ildem and Pien. And good luck for your starting career Ildem, you are meant for this!!!!
Pine and Ingeborg looked after me post partum. I cannot thank them both enough. They're advice was invaluable. They were very kind and gentle natured. It was like having your grandma in the home. They doted on our daughter and did not push anything on us only advised how best to care for her. My partner and I would like to thank them both for such wonderful support during our first week at home. It's a privilege to be entitled to such a service in Holland! I would highly recommend ACK.
Wij zijn enorm tevreden met de kraamzorg van Ingeborg. Ze leert ons enorm veel over het zorgen voor onze eerste baby. Ze richt zich niet alleen op de ondersteuning, maar ook in het overbrengen van kennis en vaardigheden. Wij zijn flink ontlast en hebben een steile leercurve gehad door haar. Enorm bedankt Ingeborg.
Wij hebben in onze kraamweek de eerste 3 dagen de hulp gekregen van Ingeborg en wij waren super blij met haar. Het was gezellig en wij hebben heel veel nuttige adviezen en tips van haar gekregen. Zij doet haar werk met heel veel plezier en liefde. We vonden het heel jammer dat we haar maar 3 dagen hebben gehad omdat zij op vakantie ging, maar ze liet ons vol zelfvertrouwen achter met de kleine. En de vakantie was haar zeker gegund ! Ingeborg bedankt..
Van 6 t/m 13 maart 2019 kregen we kraamzorg van Loes! Wat waren wij blij met de 8 dagen aaneengesloten zorg van Loes. Zorgzaam, behulpzaam, neemt initiatief om ons minder tot geen huishoudelijk werk te bezorgen naast het verzorgen van onze zoon van 20 maanden en pasgeboren meisje. Daarnaast geeft ze ons de nodige advies. Niet teveel niet te weinig. Precies goed. We hebben haar intussen tijd wel gemist! Dank!
In de eerste dagen met ons zoontje hebben wij gebruik mogen maken van de zorg en hulp van Leonie en wát waren wij daar blij mee!! We kwamen op zondag ochtend om 6u thuis met een kleine baby, niet wetende wat te doen en om 9u was ze daar dan, de kraamverzorgster Leonie! Leonie heeft ons fantastisch geholpen en verzorgd in de eerste week, ze heeft ons enorm op weg geholpen bij het opstarten van de borstvoeding, ze heeft Nienke heel goed verzorgd en bijgestaan bij het fysieke herstel, heeft ons heel erg veel bruikbare tips gegeven, heeft ons fantastisch verzorgd en gezorgd dat we genoeg bleven eten en drinken en bovenal heeft ze ons het vertrouwen weten te geven dat wij het ook zelf kunnen na haar vertrek. Leonie weet precies aan te voelen waar mensen behoefte aan hebben, wanneer op de achtergrond te blijven en wanneer juist in te stappen en vertrouwen te geven. Al met al was Leonie echt een TOP kraamverzorgster en hadden wij niemand anders kunnen wensen in de eerste kwetsbare en mooie dagen met een nieuw klein leventje in huis. Dankjewel!!!
Wij zijn zeer tevreden en blij met de kraamzorg die wij hebben ontvangen van Miranda, zij was de hele week bij ons en heeft ons enorm goed geholpen. Herstellende van een keizersnee heeft zij zowel mij als onze baby Katie erg goed verzorgd en heel veel goede tips gegeven voor de verzorging en borstvoeding. Verder is ze heel aardig en sociaal en was het gewoon heel fijn om haar in huis te hebben. We gaan haar missen!
A friend of mine recommended me this company and she was so right. I couldn't ask for better help. We had Miranda the first day and the rest of the week Leoni, I think about her all the time. She is just an amazing human being, caring and helped me so much. If I had another baby I'd love to have Leoni again. I really can't express how happy I am to have had her at home. Thank you so much Leoni for all the information and for helping us during our first week as new parents! We miss you!.. Yamileth, Dario & baby Sebastian.
Ik heb met de geboorte van mijn beide zoontjes Femmie als kraamverzorgster gekregen. Wat een super goede kraamverzorgster! Ze kan goed aanpakken maar neemt ook de tijd voor je en past zich aan bij wat op dat moment het meest nodig is. Superfijn!
Wij hebben met Femmie een ontzettend gezellige kraamtijd gehad en zijn als ouders en broertje flink in de watten gelegd. De kraamtijd is voorbij gevlogen. Bedankt Femmie voor de lieve zorgen en ze zijn gek dat ze je laten lopen!
Wat was t fijn om Loes te hebben als kraamverzorgster tijdens onze kraamtijd! We zijn goed verzorgd en konden met al onze vragen bij haar terecht. We missen haar lekkere ontbijtjes nu al :). Lieve groetjes van Roos, Barry en kleine Harvey x
Hoi hoi we hebben een geweldige kraamzorg tijd achter de rug met Cherryl, Maryam en Peggy. Ik mis ze enorm maar ze hebben mij voldoende kennis meegegeven om het de komende tijd alleen te kunnen! Ik ben een zeer tevreden mama.
De kraamzorg die ik eind december (2018) heb mogen ontvangen vond ik geweldig. Het weekend begon met Fatima en doordeweeks werd het Judit. Beide dames waren ontzettend lief, behulpzaam, gastvrij en heel erg hulpvaardig bij de borstvoeding. Ik hoorde weleens 'horrorverhalen' over kraamzorg, maar mijn kraamverzorgenden hebben mijn verwachtingen overtroffen. Echt een aanrader! Dames en Ack, ontzettend bedankt voor jullie hulp en goede zorg. 😘
De eerste dag heeft Margo ons geholpen en de overige dagen Miranda. Bij beide dames hadden wij een goed gevoel. Margo hebben wij maar 1 dag mogen ervaren, maar omdat dit de 1e was, was deze erg fijn. Miranda mochten wij voor de andere dagen verwelkomen. Wij zijn erg tevreden hoe het is gegaan. Goede uitleg gehad en erg behulpzaam. Een juiste combinatie tussen vriendelijkheid, informatief, ervaring en niet het gevoel hebben of er een 'vreemde' in huis was. Al met al een zeer goede klik en mochten wij het geluk hebben een 2e kind te krijgen zullen wij weer proberen Miranda te krijgen!
Wij zijn ontzettend tevreden met de kraamzorg van Leonie. Ze heeft ons geweldig begeleid in de eerste week met ons dochtertje. Ze gaf waardevolle adviezen en bood een luisterend oor. Ook nam ze op de juiste momenten afstand, waardoor wij het zelf moesten doen en ons zelfvertrouwen in de zorg voor de baby toenam. Heel veel dank, ook voor de gezelligheid, Leonie!
Ten eerst wil ik jullie complimenten geven voor de nieuwe website. Ziet er goed uit!. Ik wil hier mijn ervaring schrijven over ACK Zorgmaat Kraamzorg. Overal ervaring super tevreden. Vanaf 't begin al, met intake gesprek van de medewerkers, en eindelijk na de bevalling, mevrouw Femmie van de kraamzorg komt voor het eerst bij ons langs. Aangenaam kennis maken en zeer positief ingestelde persoon. Vooral na de bevalling waar zeker zwaar is, zij is altijd vrolijk, behulpzaam en luister goed naar onze wensen. Zij is Open en flexible met onze planning en altijd vrolijk met glimlach. Heel blij mee en goede ervaring geweest met de service. Aanraden dus. Keep up the good work!
I can not say enough wonderful and positive things about Ack Zorgmaat Kraamzorg. This is our second child, so the second time we have used the company. Both experiences have been amazing. We currently have Clementine with us after the birth of our son. She is fantastic! I honestly don't know how we would cope without her help. Clementine is so knowledgeable, kind, caring, supportive and easy to be around. She has helped us with absolutely everything from caring for the baby, looking after me and my husband, cleaning the house, even doing all our washing. She is so easy to talk to, and has already taught me so much in such a short time. Me and my family are very grateful that we have her here during this special time. We want to keep her forever! Thank you so much to Ack Zorgmaat Kraamzorg and especially Clementine for everything, you are amazing at what you do. Much love from Ria, Jorge, Zeltia and Nate. Xxx